Make Your Leads LOVE You by Sending Them These Offers
Now you can share in the commissions we pay out – we've already paid millions – as you add to the hundreds of thousands of people who have already enjoyed and benefited from our life changing programs.
In a rush and already signed up as an affiliate? Click a product image above to get your assets immediately.

6 Simple Reasons to Become a Proctor Gallagher Affiliate
Incredible Conversion
Insane Commissions
Multiple Products
Premium Tools and Support
Low Refunds
High Satisfaction Rate
Incredible Conversion in a World-Sweeping Industry
Demand for personal growth products and programs is huge, and the market is flooded with so-called solutions.
So how do our products rise above the crowd?
Proctor Gallagher Institute has stood the test of time. Founder Bob Proctor's name is synonymous with success. Widely referred to as America's Greatest Prosperity Teacher, Bob has been studying, applying and teaching the principles of success and improvement for more than 50 years.
The very best personal development programs in the industry. Period.
Unlike many others, our information is tested and proven – we're not guessing or hoping it will work … we know it works.
You've Seen Us On

Insane Commission Rates
Our vision at the Proctor Gallagher Institute is:
To improve the quality of lives globally by elevating the quality of thoughts individually through products and services that harmonize people with the natural, immutable Laws of the Universe.
With partners and collaborators who share our belief in joyful productivity, lifelong learning, and limitless prosperity.
In order to create a world in which true wealth — spiritual, material, intellectual — flows to, through, and from each one of us in an ever-expanding, never-ending cycle of abundance.
And you, as an affiliate, are a huge part of that.
We absolutely love paying out big commissions to our affiliates because it's helping us achieve our vision of providing more service in the world.
We literally couldn't do this without you.
Multiple High-Converting Products
Don't worry, we're not a one hit wonder … we've got multiple products for you to promote and are always working on developing more to add to the lineup.
Don't Just Take Our Word For It…
Every marketer knows that social proof is a powerful tool… here's what some of our affiliates have to say about us …
See? Everyone else is doing it and loving it. Sign up now!
We Do the Heavy Lifting for You
Register and get access to premium-level support and a huge library of ready-made resources.
Bring your talents, we'll provide the rest.
As a registered affiliate with us, you'll get instant, unlimited access to our full
affiliate resource center. It's packed full of done-for-you email templates, social
media copy, images … everything you need to make this as easy as copy and paste.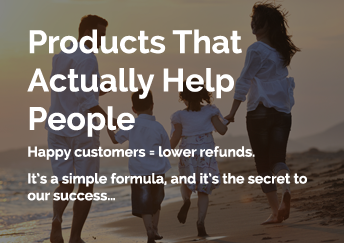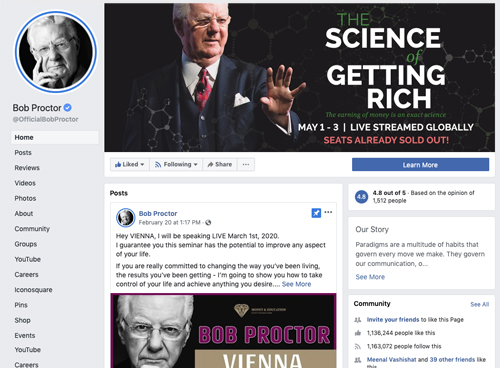 Your Leads Will Love This Stuff…
Over 1 million
people like Bob Proctor
and the Proctor Gallagher Institute
enough to click a button!